I met up with this fun Kanata family and their adorable dog Gina at their home back in December.  It turned out to be a beautiful day and we had a great time playing in the yard.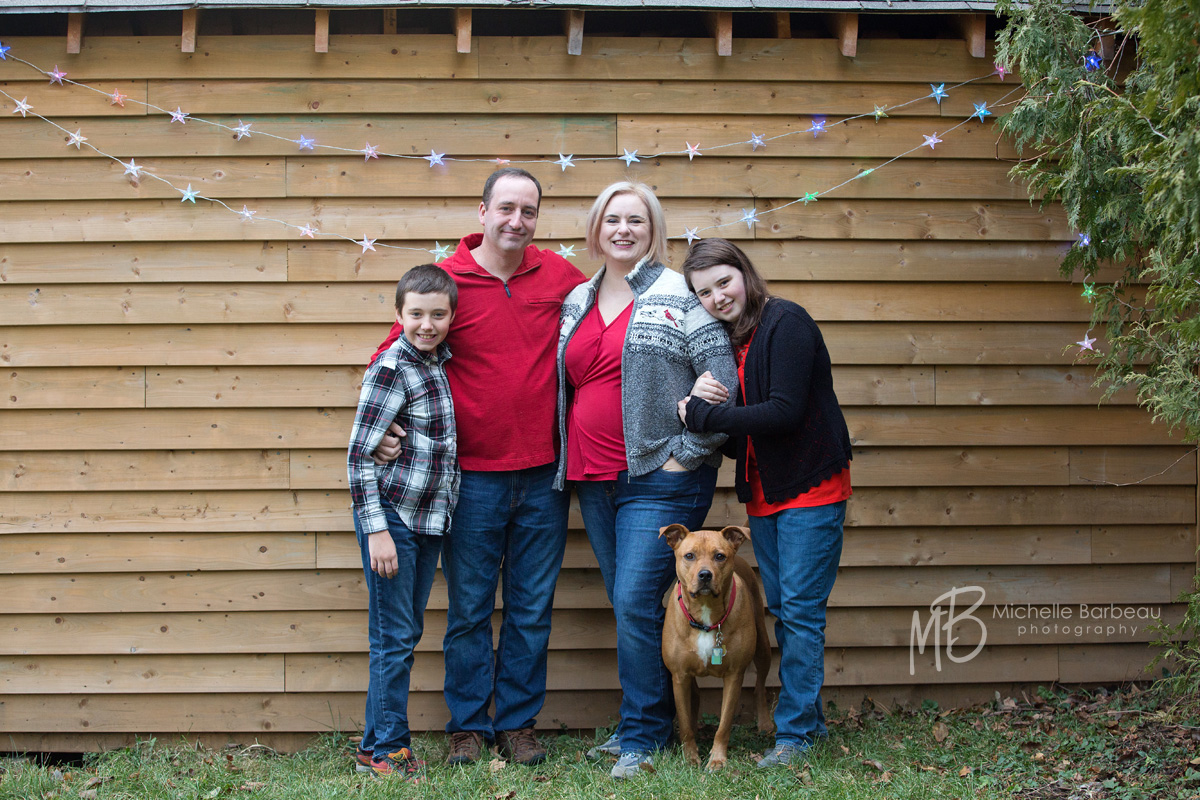 The property was such a great location for photos!  It had an adorable wooden shed in the backyard, cute veranda in the front and awesome coloured siding on the house.  I loved the festive star lights they added to the shed!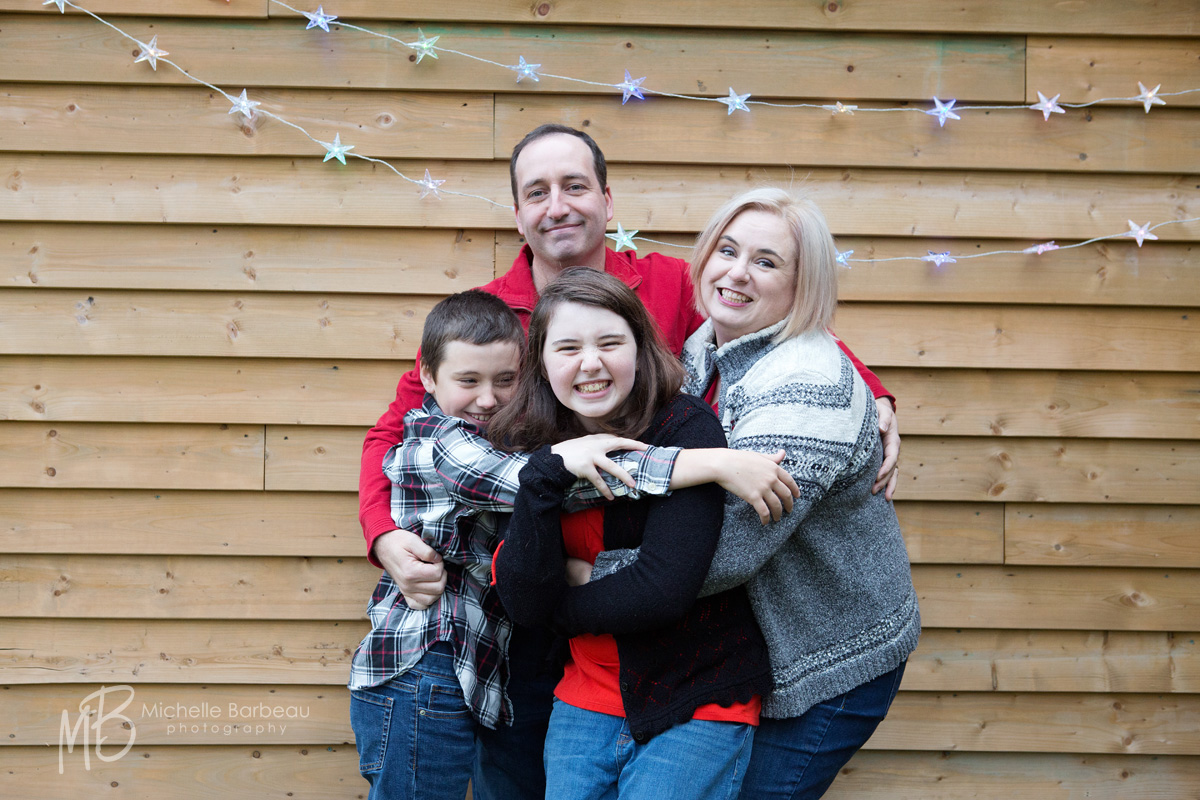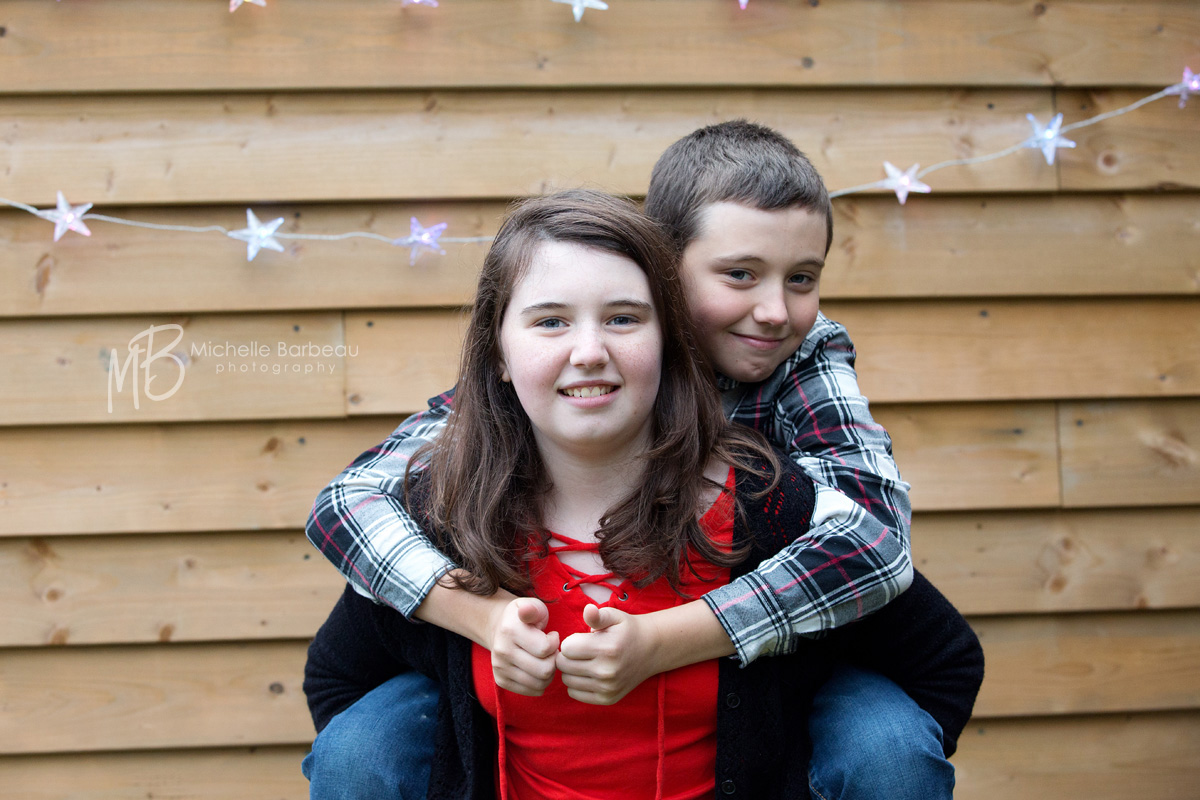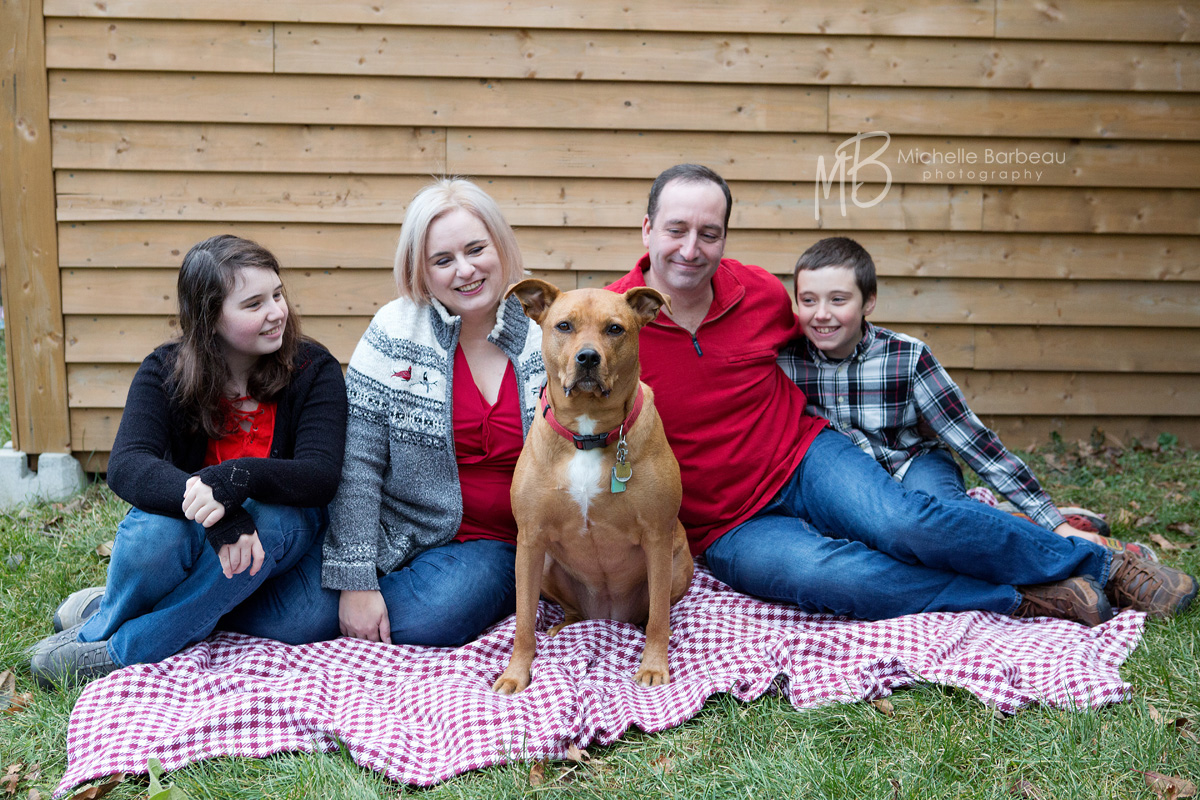 Gina is one loved dog!   Her favourite things are Tim Horton's (she's so Canadian :)), squirrels, going in the car and posing for the camera.  She doesn't like to stand on grass but was more than happy to pose on the backyard rock, a blanket or the back deck.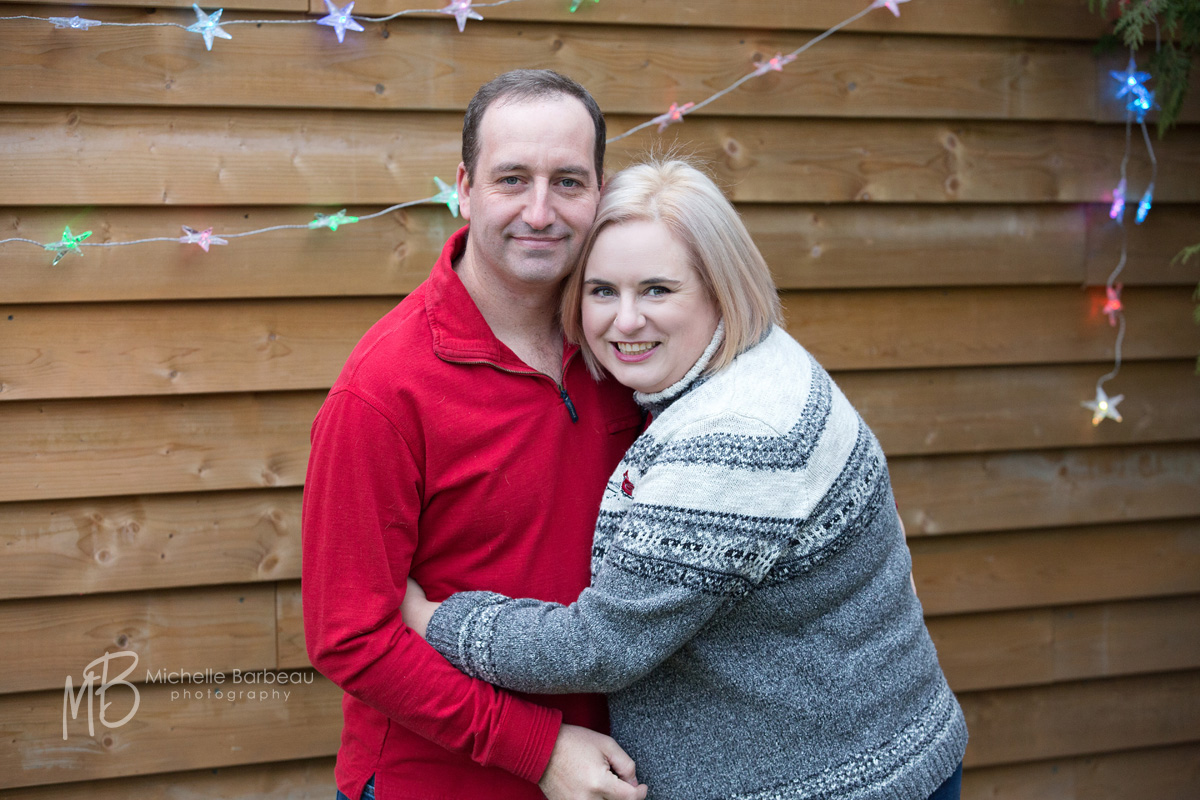 what a sweet couple photo of Mom & Dad!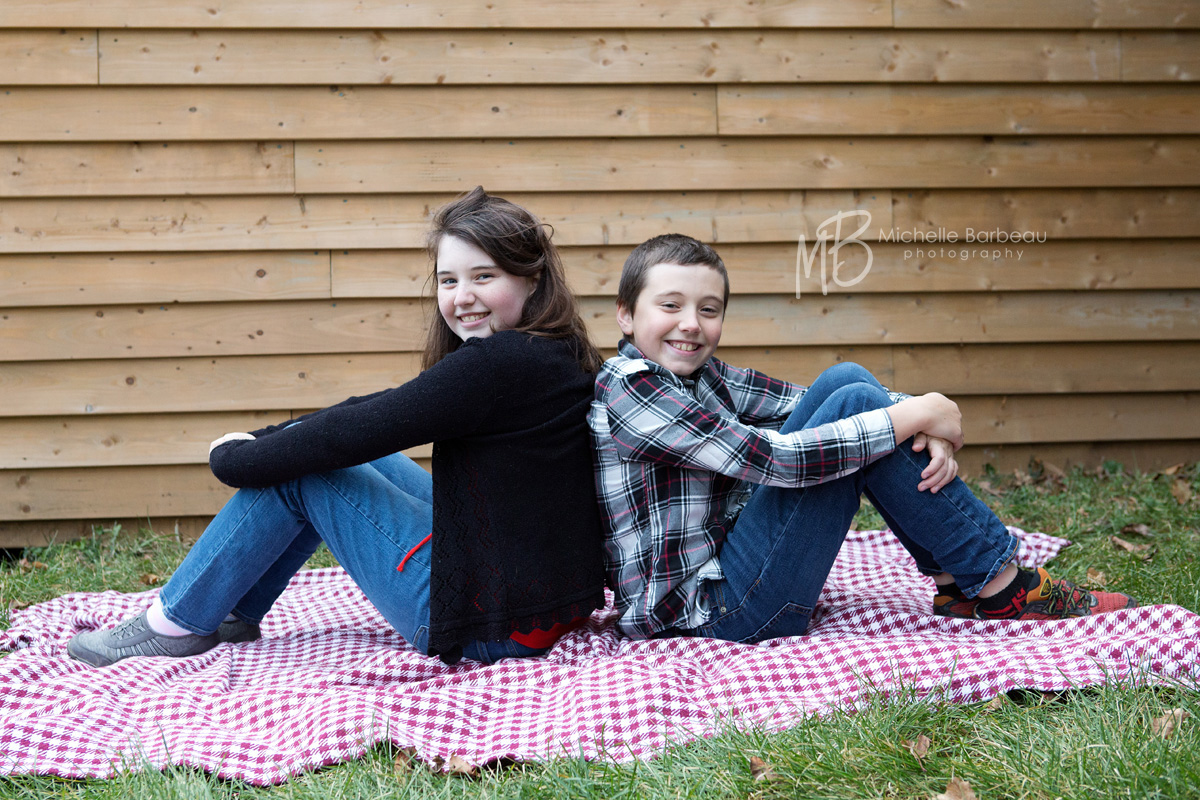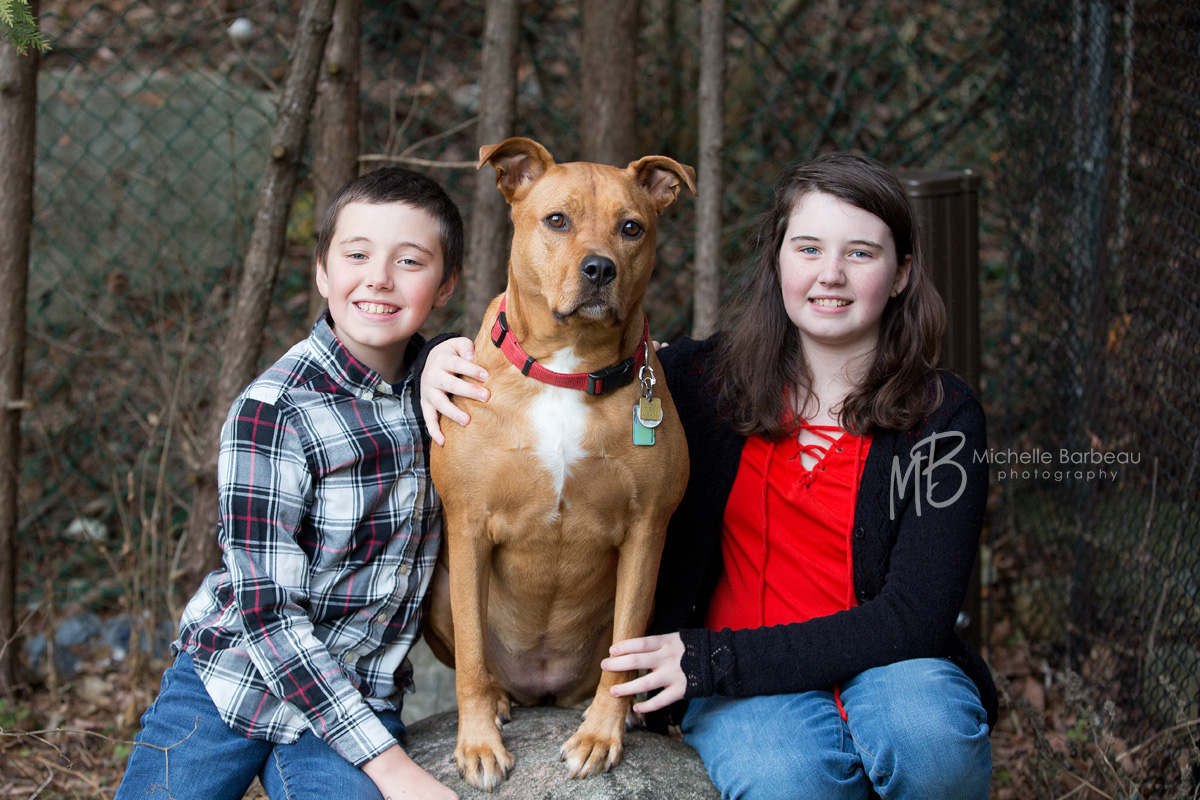 Gina looked like such a proud big sister!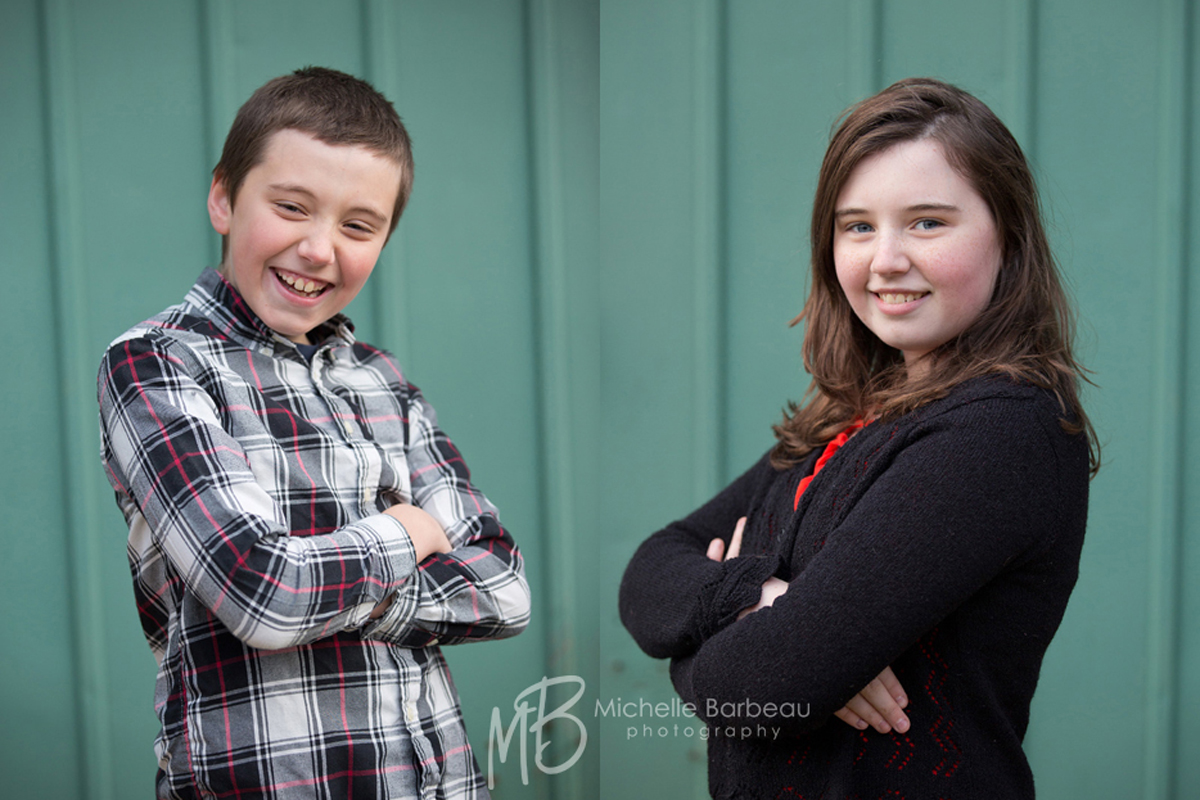 Doesn't the house make a really great backdrop for headshots?!  Mom wasn't happy with the kids' school photos so did some individual photos of them.  As a result, we got some great photos that show their unique personalities.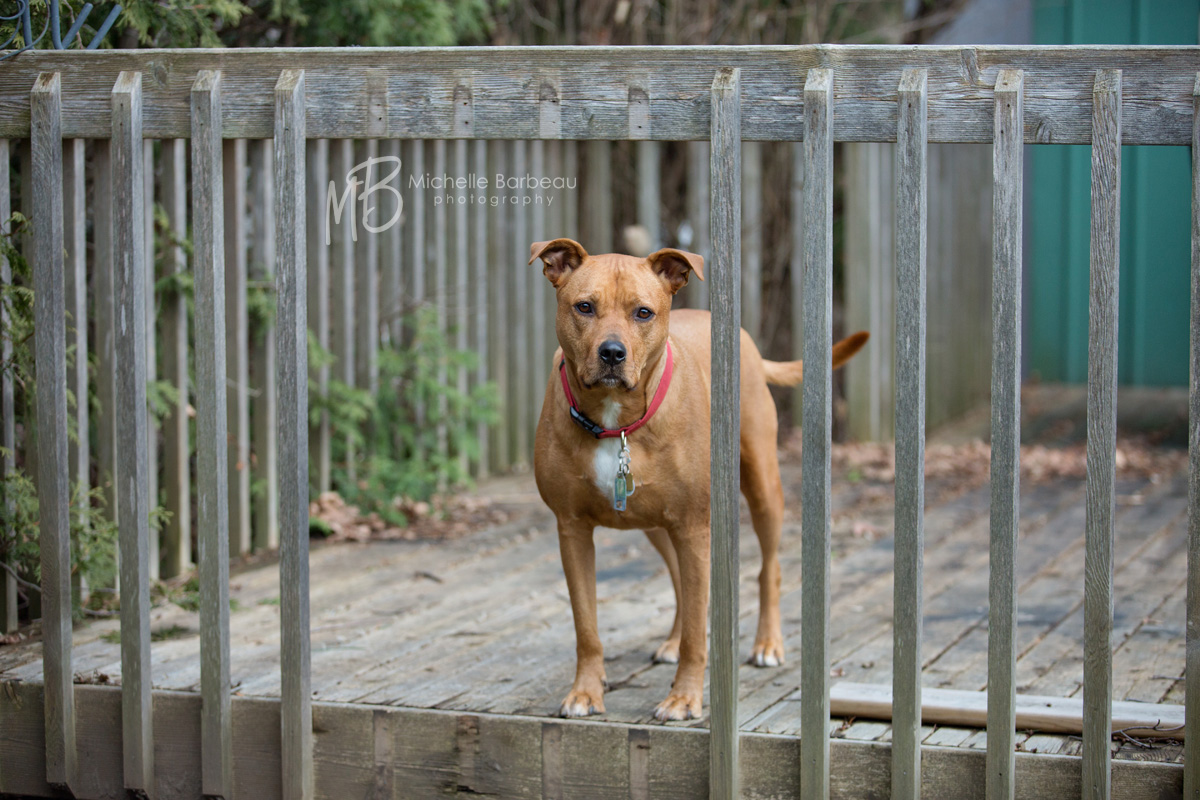 I thought it was great that Gina had her own lookout spot in the deck.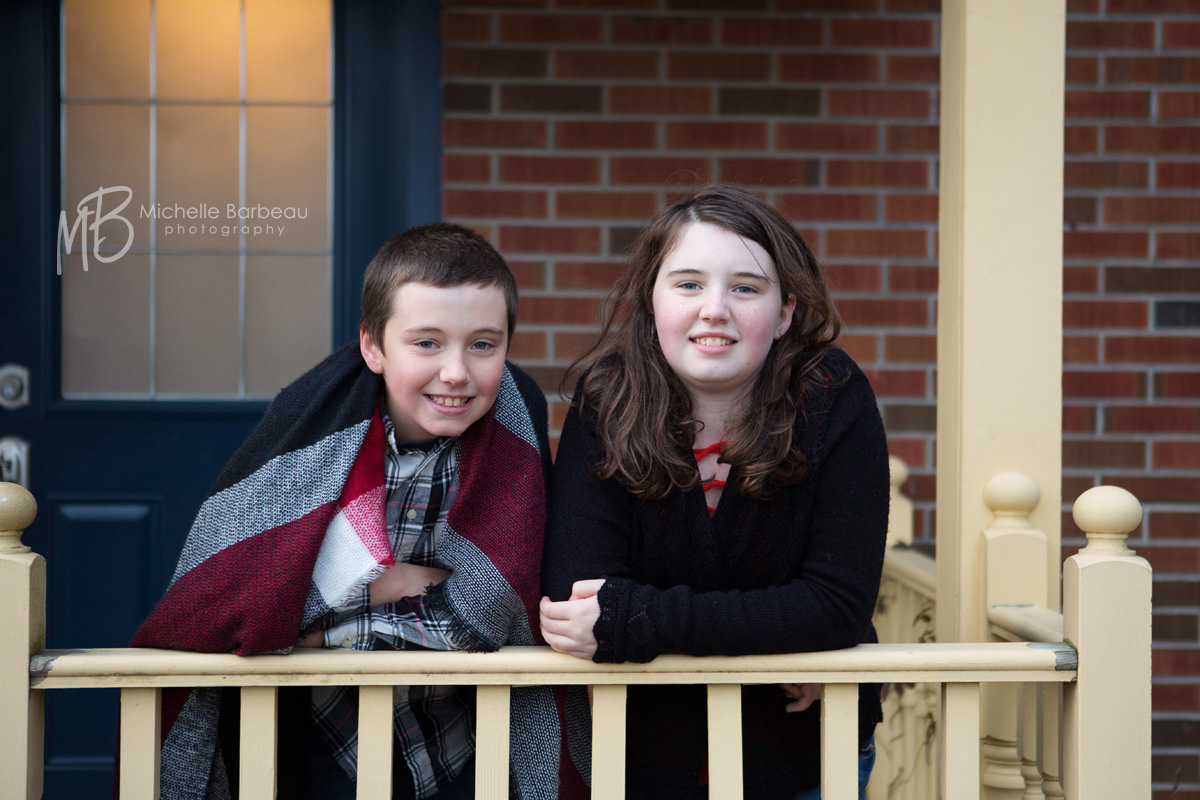 these two siblings seem to get along really well and have a lot of fun together!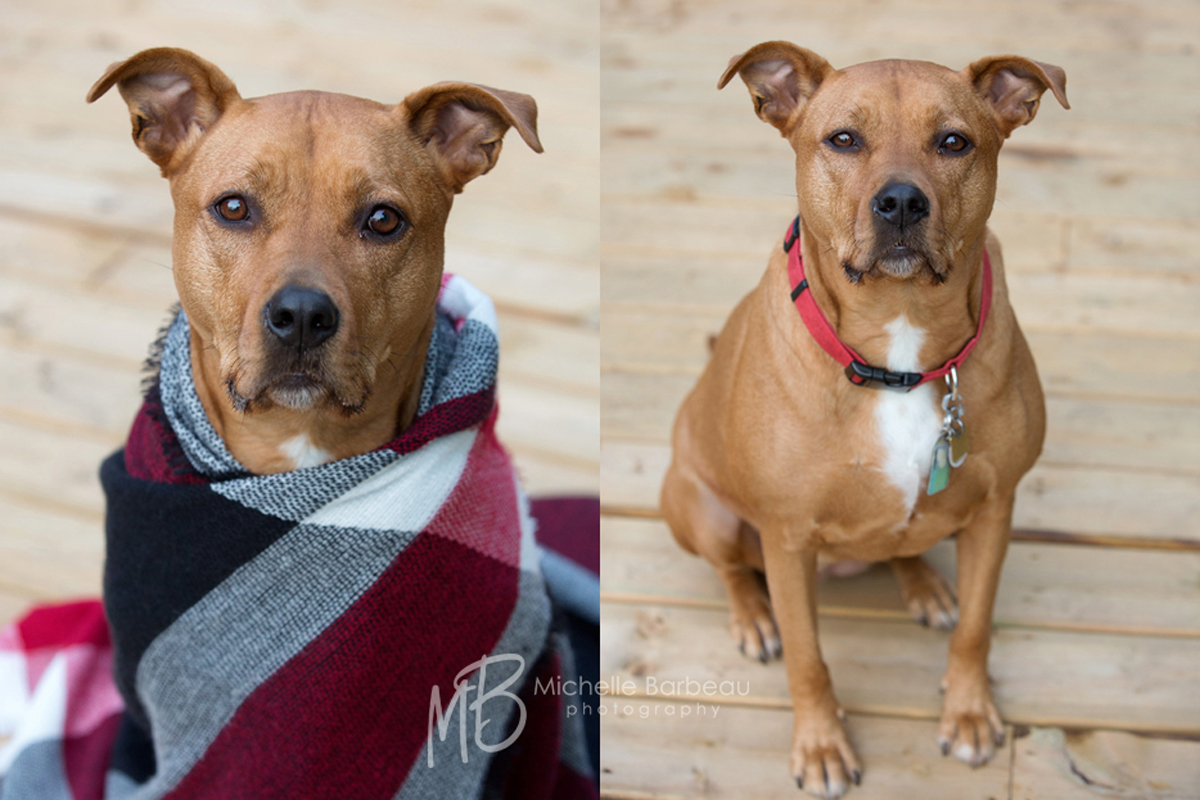 What a great model.  Doesn't she look cosy in the blanket?  After I left, Gina got to go on a trip to Tim Horton's for doing such a wonderful job…hope you enjoyed it Gina!
---
---
You might also like
---