Taking better indoor photos of your family is simple with a little understanding of light.
All light has what is called a colour temperature which essentially means that different light sources produce different coloured light. For example: an incandescent light bulb gives off a yellow looking light and fluorescent lighting looks blue.   This can make skin tones look odd in photographs. Natural daylight is much more flattering so a quick trick when taking photos is to turn off all the lights in your house and open up blinds and curtains to let in as much light as possible.
In my house, I Iove to open up my front door and take photos of my family in the entryway so that they're facing the doorway with the beautiful natural light streaming in. If your kids are playing with toys on the floor, try moving them over to about 1 to 2 feet away from a window then have fun taking photos of them from all angles.   Simply eliminating any artificial light is a great way to achieve better photos of your family.
To show that it works with any type of camera, I took the following example photos with my cellphone.  My boys were hanging out reading Archie books in my son's room: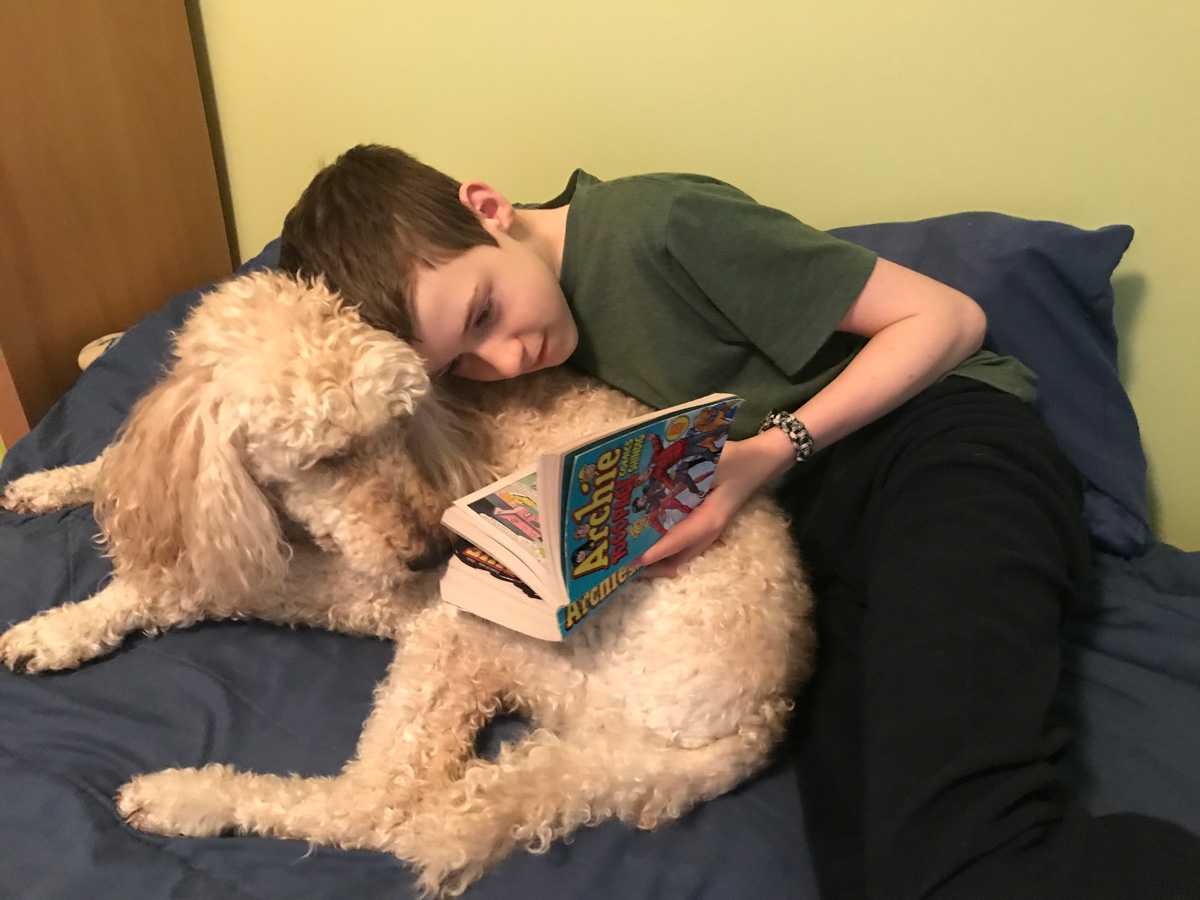 his room has a ceiling light with incandescent light bulbs so it's giving off a yellow light.  I didn't like what the light was doing to their skin tones so I simply opened the blind and turned off the light.  It resulted in a much nicer, natural looking light.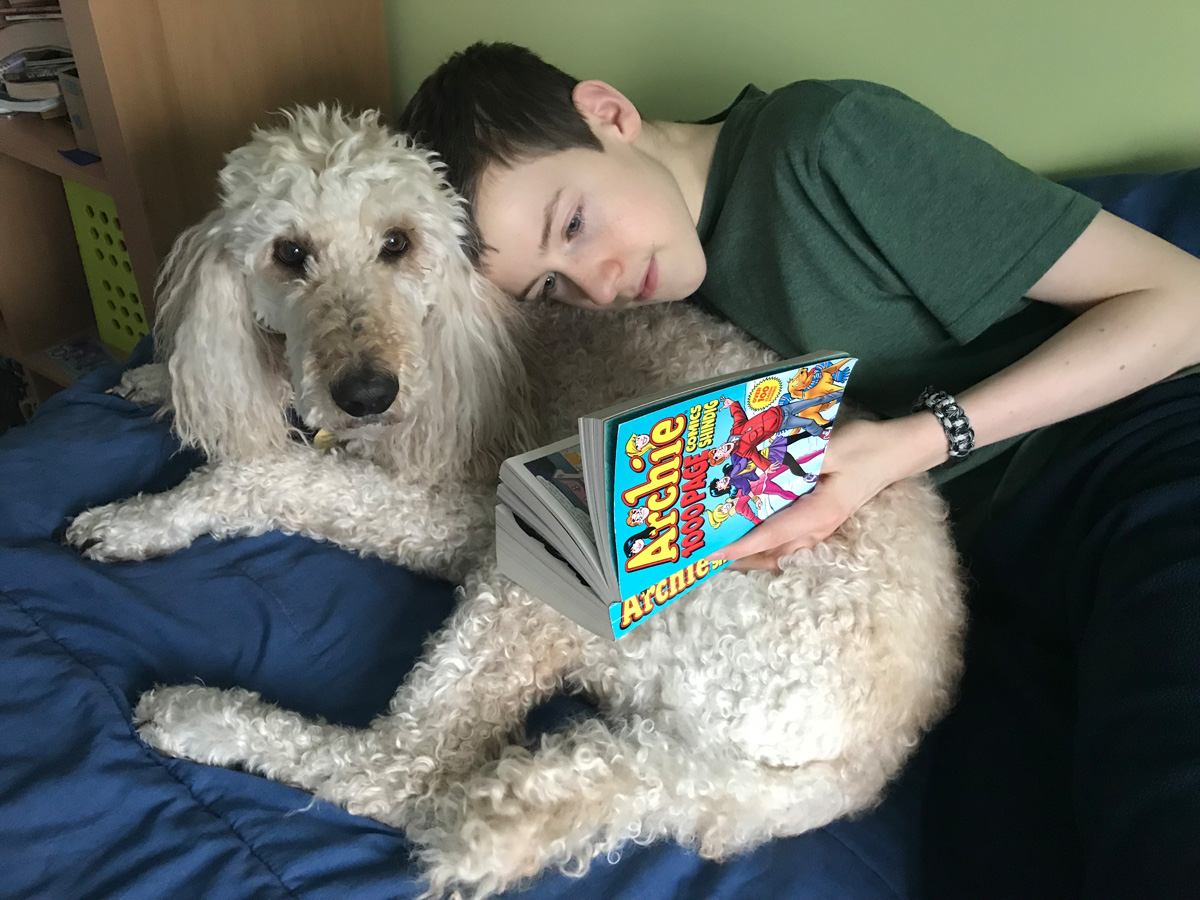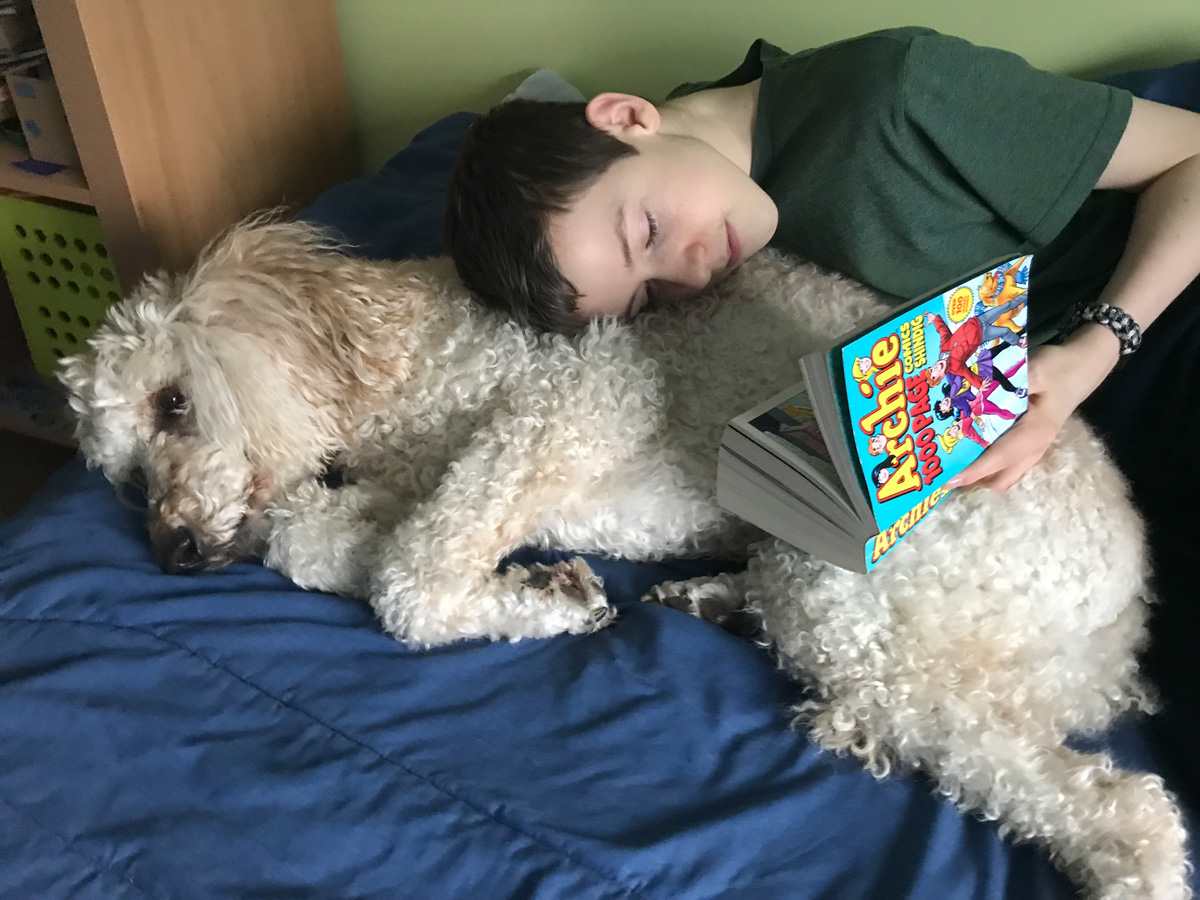 Try it out and let me know if it worked out for you!
Michelle – Family photographer in the Ottawa & surrounding areas
---
---
You might also like
---